This is more a blog than a post, but I hope you'll forgive me and please read and enjoy. It's not earth-shattering, just a family holiday full of love for my family, my ancestors and my country.
This year, having turned 60, I had a strong desire to visit Scotland as our family holiday. In the past we've gone to Thailand, Philippines, elsewhere in Asia or stayed in Oman. However, since late last year I felt a strong urge to return to Scotland, like a migrating bird. Perhaps the thought of 60 made me feel my mortality a bit and not being sure if I would ever see Scotland again in the future, I had to come now. For me it was part personal pilgrimage, part great pride in showing my family round the country I love and part nostalgia for places which have been close to me and have family memories and ties. I wanted it to be fun as well as everything else whilst I didn't want it organized into a dizzying check list of things we must do against the clock etc. I did make an error though, we had planned a fortnight and I should have planned longer to allow more time in Edinburgh. I started planning and booking about February based on a self-drive tour of the parts I wanted them to see. This also helped later as back-up for obtaining a UK visa for my wife. The only holiday event I paid in advance for was the Tattoo 10.30pm show on Saturday 17th August (with fireworks !).
We flew on KLM from Muscat via Doha, Qatar to Schipol, then to Edinburgh. We picked up our hire mini-van at the airport and drove to our hotel, Masson House, in the grounds of the university's Pollock Halls. First order of the day – fish supper !! Not sure about Edinburgh parking at lunch-time and being too early to book into our hotel, we drove down to Musselburgh and had a sit-in at a local chippie. Everything drizzled in chip-shop sauce – brilliant ! We had all been fantasizing for weeks about our first chip supper ! Later we booked into the hotel, had a rest, then in the evening went to a nearby Philippine restaurant (Rice Terraces) I'd seen on the internet (just in case my wife had an urge for Filipino food). The next couple of days were dominated by shopping around Princes St, my son jogging near Arthur's Seat, full Scottish breakfasts at the Pollock Halls and eating out ! Running out of time, we missed intended visits to the street festival, the zoo, Bar Roma, Valvona E Crolla and Saigon Saigon Chinese restaurant. Those Scottish breakfasts were more filling than I'd imagined and it reduced our desire to eat out more often. However, we did go to a Spanish tapas restaurant, The Edinburgh Dungeon and the Tattoo.
Here's some of our Edinburgh snaps:-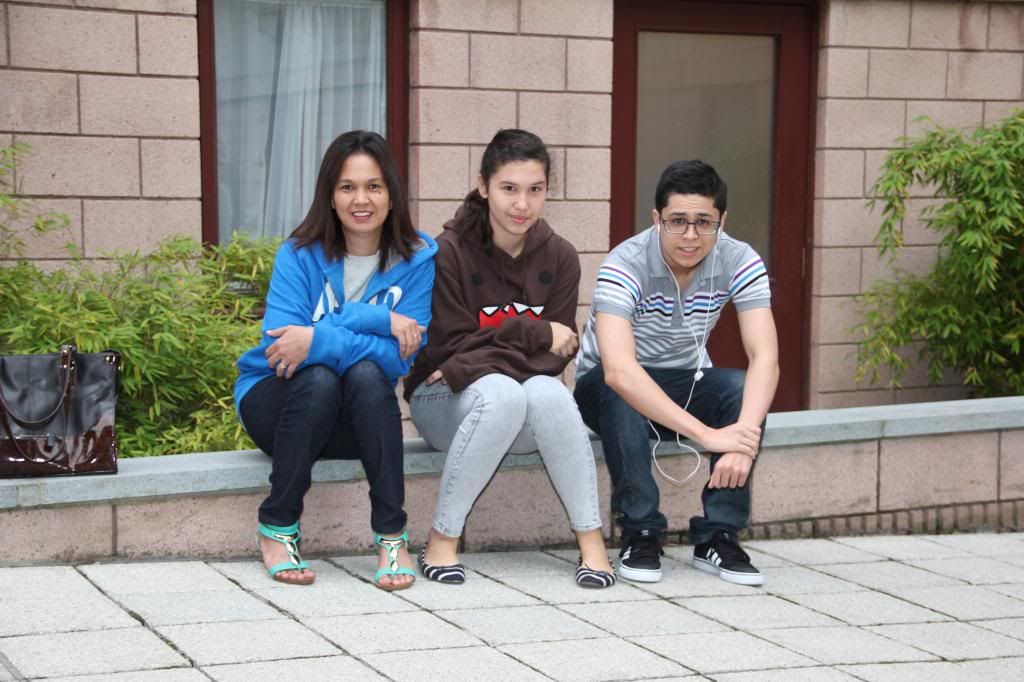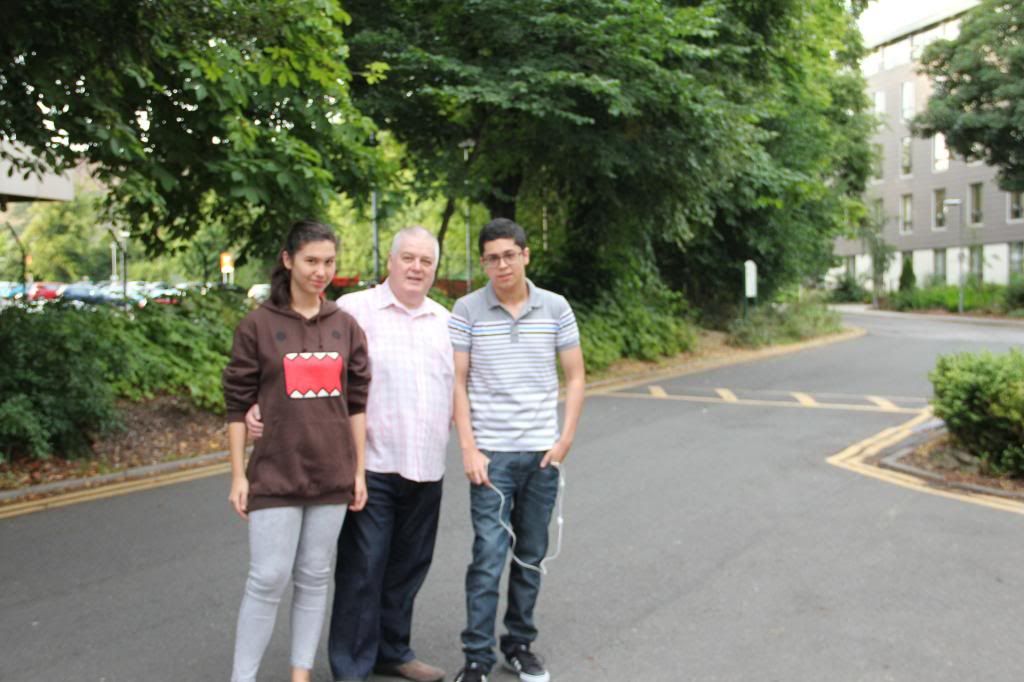 Outside Masson House Hotel waiting for our taxi to take us to Princes St.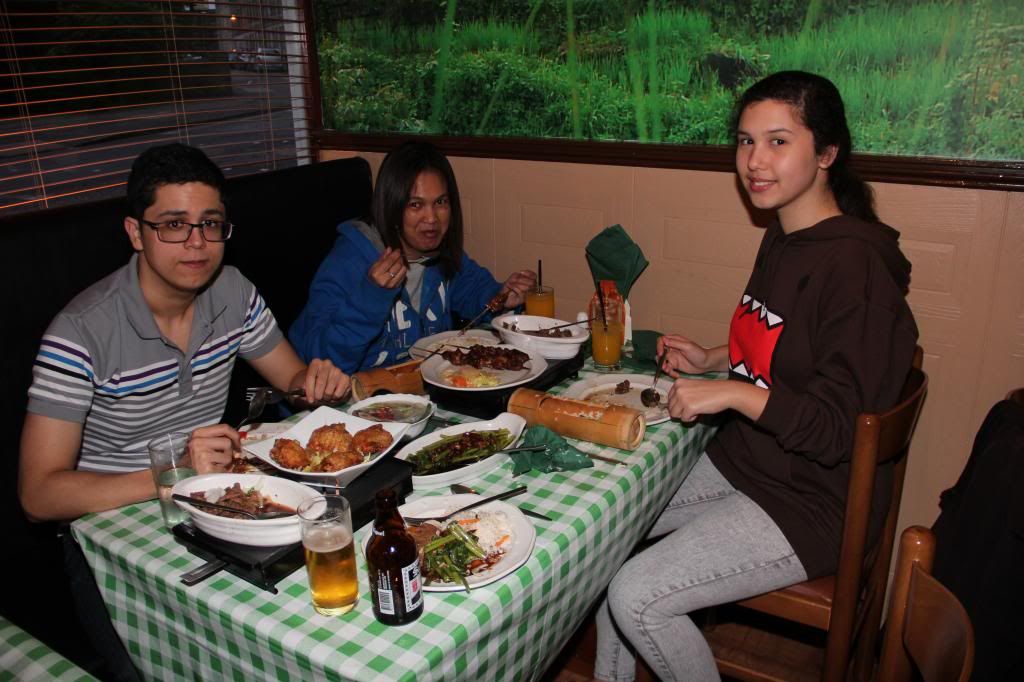 At Rice Terraces – it seems unusual to have a Filipino resto in Edinburgh, but this one is opposite uni buildings in St Leonards St and seems to get constant trade. The food was good and their lumpiang sariwa (fresh lumpia – like a large crepe lined with lettuce leaf and filled with minced pork and prawn, crunchy veg -bean sprouts, water chestnuts, carrots etc and coming with a pour-over soy/stock gravy with chopped roast peanuts) was the best I can remember, even in the Philippines.